Everywhere and anywhere marketers are using AI to make their work easier, speedier, better.
But is everyone using it with ethics at the top of mind?
I'll admit that the idea that AI allowing us to have more time to be more creative is a good one.
We'd all like some help thinking and brainstorming ideas, expressing them  clearly, and creating high-value, engaging content. But what if the idea at its central core is not such a great one?
Ok, let me throw an example at ya!
Meet Shudu, Is She AI or Not?
I want you to meet Shudu (the model in the image). She's pretty stunning, isn't she?
Her dark chocolate skin, cropped afro and waif yet statuesque look have made her one of today's most in demand supermodels. 
Shudu's portfolio is impressive. She's done campaigns  for  Louis Vuitton, BMW, Hyundai and a ton of other big name brands.
But there is one thing I forgot to mention.
Shudu is not real. She is not human.
She's an AI generated model owned and created by a white male.
That's raising a whole conversation on the Internet  about identity, privacy, appropriation and who gets to profit off a culture they may know little about.
There are also other questions being raised. Is the era of using real models in magazines and fashion runways heading over a cliff?
"Will digital models replace and take away opportunities from real models?" 
 Will they be used to further perpetuate unrealistic standards or will they allow for more body image diversity.
The  answers to these questions are not absolutely clear but right now I have a final question for you. 
If you are in the fashion game or feel avatars can add value to your small business, is there a way for you to use the technology to bring your own stories and work to life? I think the answer is Y-E-S. Now we all have to get to work. 
RELATED: AI saves time and so does automation, If someone asked me what would I do differently if I hd to start my business all over again. I'd say without doubting for a second that I'd automate my systems to put my profit on repeat, HERE'S HOW.
AI Can Analyse Your Facebook Campaign
Facebook advertising is crucial if you're looking for traffic sources to your sales pages.
But if you're not really into CPC, CPM and CTRs then trying to make sense of the data Facebook (FB) spits out can  feel like you've entered the matrix.
When we finished our last FB test campaign, I intuitively thought about how ChatGPT could help us analyze data from two of our ad sets.
That's when I came up with the characteristics of this week's prompt.
It's a simple one. The magic happens when you contextualize and ask GPT to "act as an expert."
Check out today's prompt below.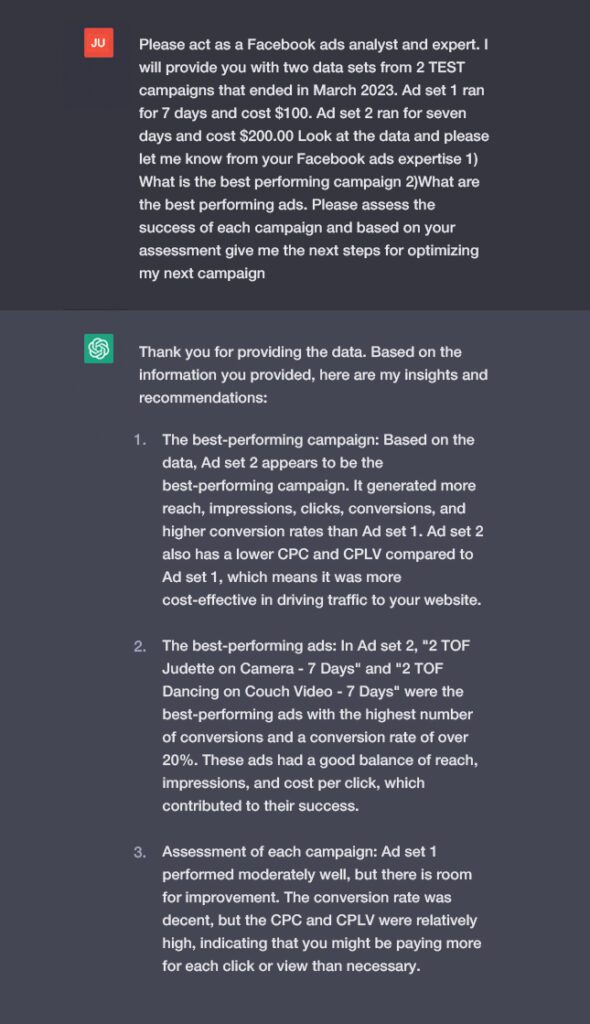 Over a 15 minute dialogue I got ChatGPT to give me my next test strategy based on her analysis of my 2 FB test campaigns. This process used to take me 2-3 hours. 
To make this prompt work well:
Copy and paste your data into ChatGPT. If you use GPT4 I've found Google links of your excel spreadsheets will work well.

Add context to the prompt.

Keep reminding ChatGPT you want her expertise as a Facebook Ads Analyst.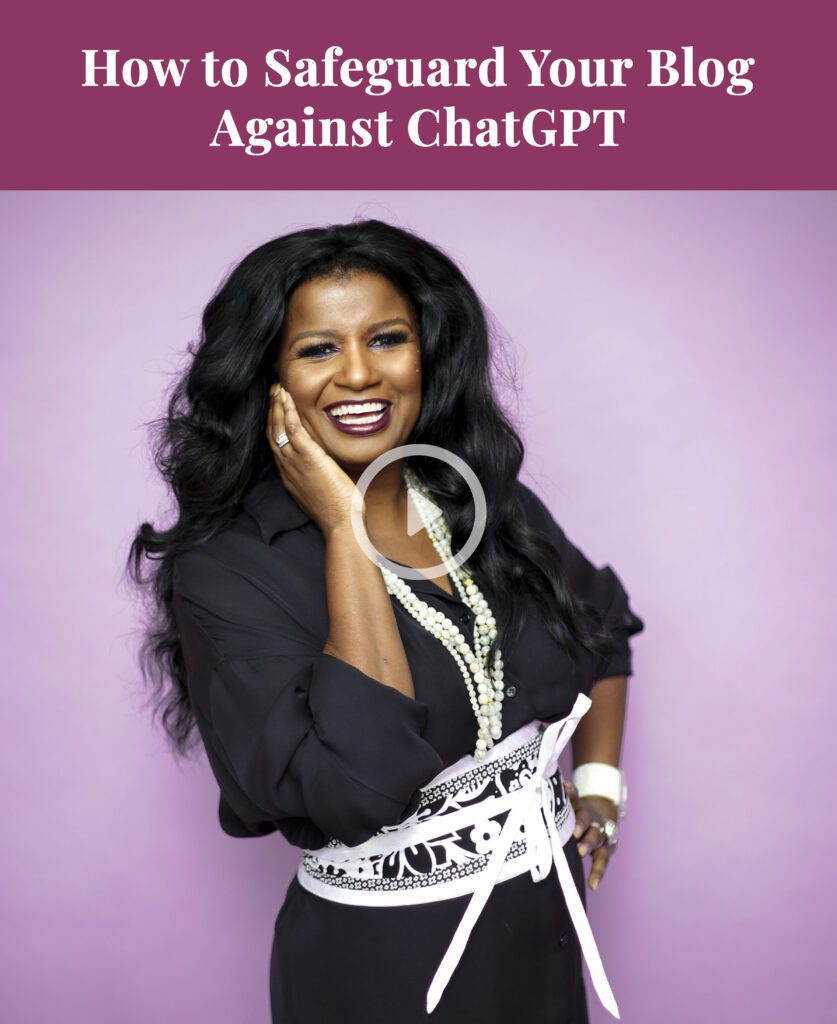 If you've been pouring into your blog intentionally and using it as a part of your business strategy chances are you you're worried about the impact of ChatGPT on all your SEO efforts.
Let's talk about it  because Google certainly isn't. 
The AI TOOLS AND NEWS TO USE
GPTZero predicts if a document is AI-generated. It can analyse at the sentence, paragraph, and document levels, and its accuracy improves with more text
GO Daddy is not going to be left behind in the AI race, Announces New Prompt System for Small Biz Owners.